2015 - What? Where did 2014 go.
Kendall continues to show with Erika. Lili is showing and Lena is waiting to win 2 more points for her CH. We have one co-owner for showing and we will keep one little P girl for a while. More news later.
Hundehaven is proud to be the home of several Grand Champions and Champions. Our puppies have been showing and doing very well in the ring.
As of this summer, here are the Buhunds we have had the pleasure of bringing to titles. Many with the help of several good doggy friends.
#1 2013 AKC Buhund Grand Champion CH Hundehaven's Gigi - SILVER GRAND CHAMPION
#1 2012 AKC Buhund Arcticridge's Elvis - BRONZE GRAND CHAMPION
Grand Champion CH Sandyhill's Maud Catodotter
Grand Champion CH Leite-Gard's Asgard
Grand Champion CH Hundehaven's Kendall
Grand Champion CH Hundehaven's Lakka
Hundehaven is home to 10 Norwegian Buhunds. We host three boys and seven girls. All of our Buhunds have shown in AKC shows. Currently we are breeding our #1 Bitch to our #1 Dog and we will make an annoucement of pregnancy and whelping when it happens. Keep in touch with us on Face Book or here at our website.
This site is dedicated to Norwegian Buhunds. We will feature articles, stories, photographs, and pedigrees about our great breed the Norwegian Buhund. Please send us your photos, show records and any story you would like to have published on this site.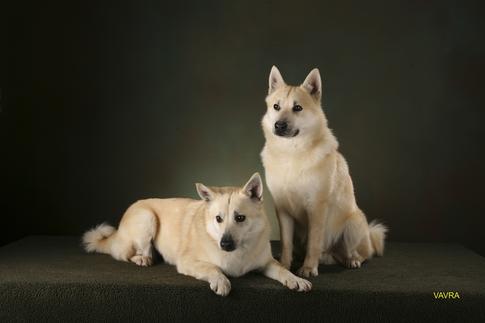 Norwegian Buhunds Maud & Asgard
Please add us to your favorites list!

www.norwegianbuhund.us

Norwegian Buhund Puppies for Sale... email us to be on our list!
Web Hosting powered by Network Solutions®