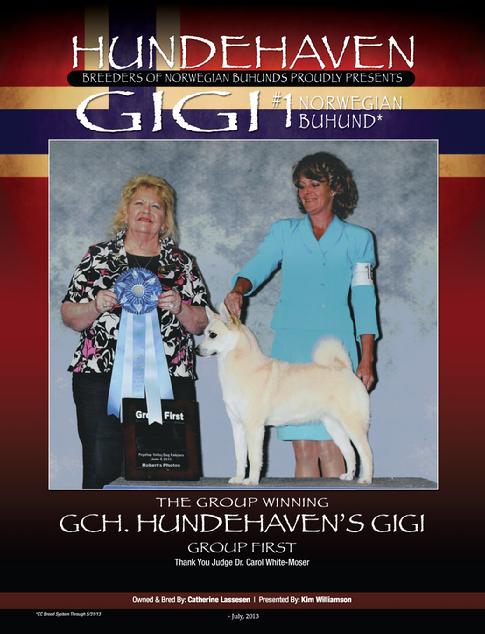 Gigi is Number 1
Gigi has earned her SILVER GCH prior to retiring from the show ring to be a Mama. Congratulations Gigi.
Hundehaven's Gigi joins the elite group of Norwegian Buhunds. She earned her 100th Grand Championship Point, which places her at the BRONZE Level of Grand Champion.
Thank you Kim Williamson.
Gigi is now an AKC GRAND CHAMPION.
Thank you to all of her handlers.
Hundehaven's Gigi is an AKC Champion!
We are proud to annouce that Gigi finished her AKC Championship this summer. Thank you to Kim Jensen and Linda Culver for handling her this summer while I had to work.
We look forward to Gigi being a special in the Best of Breed ring.
Norwegian Buhund Puppies for Sale... email us to be on our list!
Web Hosting powered by Network Solutions®